Attaining higher education and the requisite technical skill is the first step to becoming a subject specialist and excel in one's desired career. The same goes for having a career in art. All budding artists often find themselves asking the question whether art school is worth the cost or not? To answer this question, let us analyze the cost of art school vs the tangible benefits it may deliver.
The latest statistics do not paint a very hopeful picture for art schools. The success rate for art schools across the globe is quite shocking; with only 10% of graduates pursuing jobs that are related to their field of study. Add to it the fact that in the USA, 7 out of 10 most expensive universities are art schools. This makes art schools appear not a very worthy investment.
Traditional Way of Teaching Art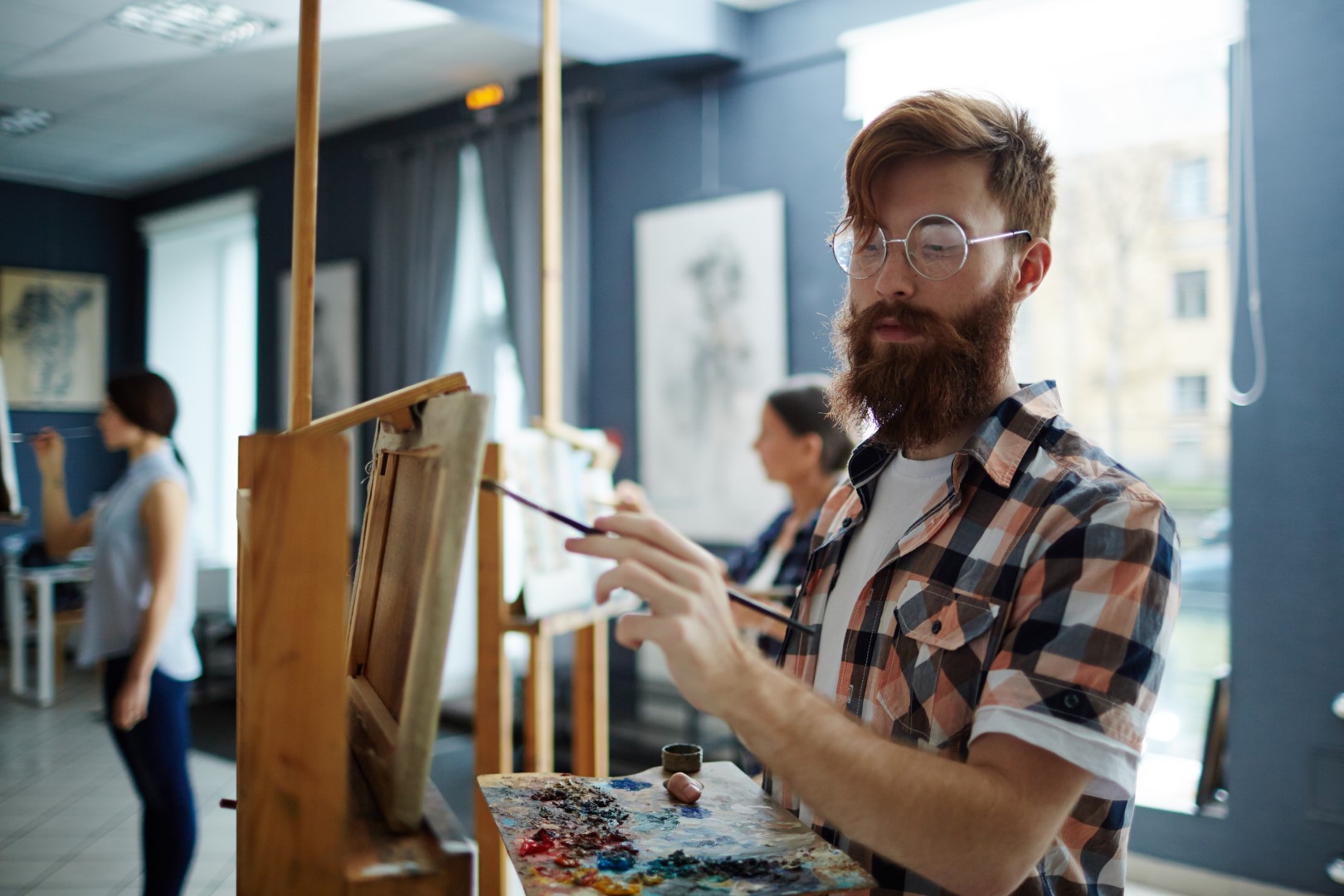 Traditionally, art education has been different than other disciplines of academia. Art has been treated more as a skill like carpentry or shoemaking and it was passed down from the maestro to the budding artist.
The student artist used to study with a successful artist who specialized in one field of art and sold his work successfully. After being trained under the maestro, the apprentice would establish himself as an individual artist. This had been the way art flourished until 1900s. After that, art schools came into picture where the teaching was more formalized but the true essence of art was somewhat lost.
In art schools, there is a greater emphasis on abstract ideas and less focus on understanding the technical skills which go into the creation of certain type of art. The traditional way of teaching art where the essence of art was passed on from one skilled person to another has been lost due to the different teaching approach taken up by art schools.
You May Not Find The Best Teacher
Art schools boast top-quality art teachers but this can be hit or miss. Many of them do not have a lot of hands on experience of creating art professionally. Rather they themselves are graduates of art schools which taught theory but not technical skill. If you join an art school, you may end up with a teacher who may not be able to hone your artistic skills. For this reason, always check out a prospective teacher's portfolio and ask yourself if you would want to trade places with this artist. If their work is less than stellar, then why spend your time under their tutelage? Ideally, you want your teacher to have the right blend of technical skill, education, professional experience and ease of communication.
While it is difficult to conclude whether art schools are not worth the enormous investment of time and expense, the glaring institutional shortcomings and disheartening statistics can make the path to success very narrow on this route. This reality is the main driver of the golden age of online learning that we are witnessing currently.
If you are interested in enhancing your skills, join Digital Painting Studio. They offer top-notch courses on digital painting which can help you achieve success in your desired profession.