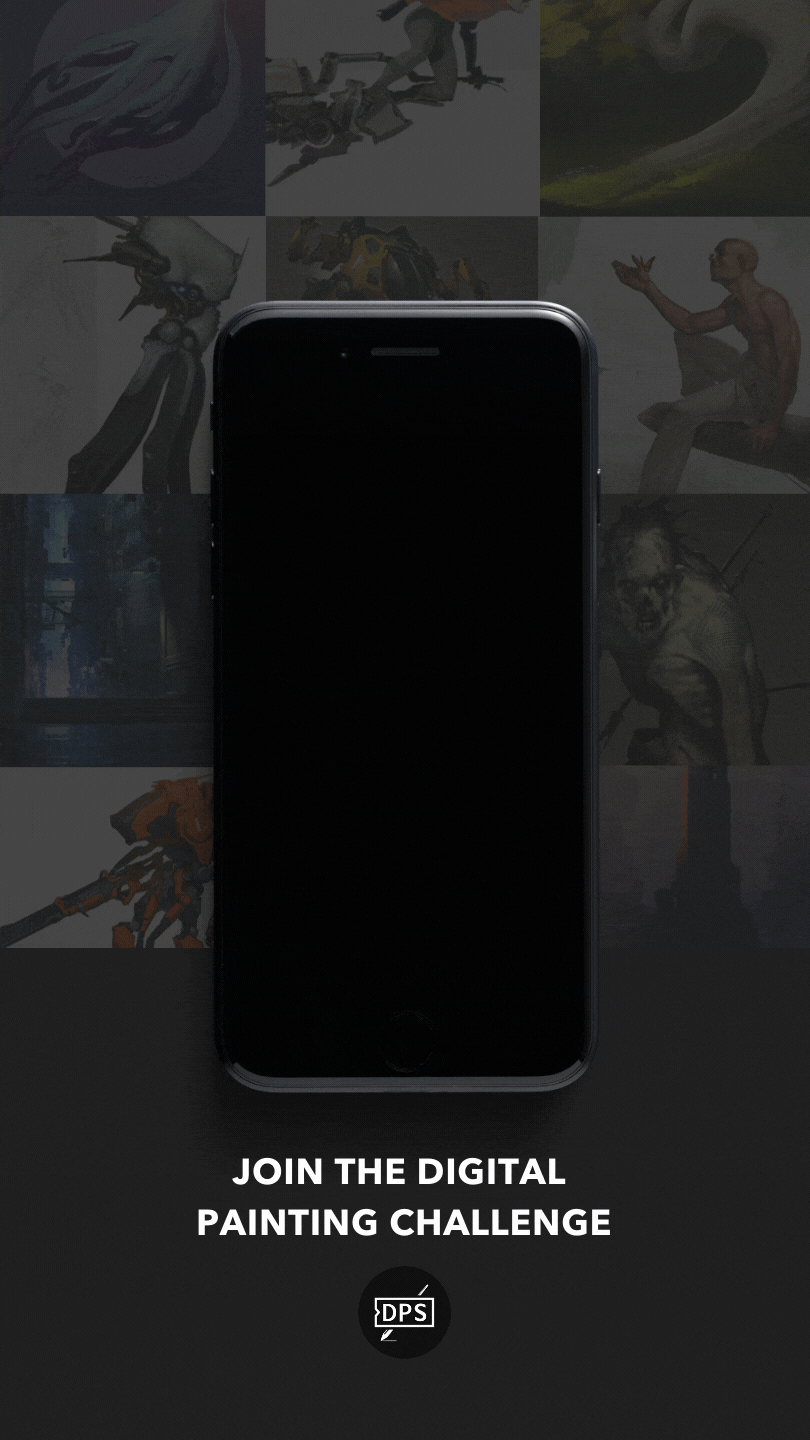 Practice is everything when it comes to Digital Painting.
Every Concept Artist—no matter where they are at in their career—is always learning and challenging themselves to 'be better today than they were yesterday'.
Unfortunately, the nature of our work means that we sometimes end up creating in a silo, and it can feel challenging to stay motivated and accountable.
So, let's work together.
Join me (Hardy Fowler) and the DPS community in this 5 week challenge, and improve your ability to draw realistic and compelling characters.
---
HOW TO JOIN THE CHALLENGE:
→ The weekly challenge will be posted every Wednesday at 11am (CT)

→ You have one week to finish the face of the week
→ Post your painting to your gram and tag @hardy_digitalpaintingstudio
We'll be hand selecting 5 artists (one each week) for an invitation only feedback & mentorship session with Hardy Fowler.
---
WEEK 1: PAINTING FACES AND EXPRESSIONS FOR FEMALE CHARACTERS
Humans are hard wired to read and interpret facial expressions, which means that if even the slightest detail is off—the human mind will inherently pick up on it. The skin's visual texture, facial form and facial anatomy all have the power to alienate or engage the viewer.
In this 10 minute video I challenge you to practice blending realism with your artistic technique—to create a compelling character. So grab your stylus and let's paint your world.
Key Take-Aways: How to create a lifelike character by playing with Anatomy, Form and Skin to produce character, personality and emotion.
→ Facial Anatomy
→ Facial Form
→ Painting Skin